ANDROPENIS IS WORLD SHIPPED
We have warehouses in America, Europe and Asia
Andropenis is sent in a Discreet box
Our orders are sent from the following logistics centres
From our US warehouse to all countries in the Americas.
From our UK warehouse to all countries in Europe, the Middle East and Africa.
From our Hong Kong warehouse to all countries in Asia and Oceania.
Please note: In exceptional cases, due to reasons of stock levels, orders could be sent from our secondary warehouse in Europe located in Spain
Communication regarding orders and shipments
Order confirmation
Immediately after making your order, you will receive a confirmation email (Check your spam folder). Check that the email provided is correct as it cannot be changed once the order is made. If you notice any errors, contact the Customer Service department.
Confirmation of shipment
Your order will be sent within 24 to 48 business hours following confirmation of payment. On the day of shipment, you will receive a confirmation email with all the details of the shipment.
The estimated delivery times are:
Europe: 5-7 working days
Asia: 10-15 working days
North America: 5-7 working days
South America: 10-15 working days
Rest of the world: 15 working days
If you do not receive your order within the estimated time, please go to your local post office with your tracking number to ask if a packet has arrived. If there is no information, please contact our Customer Services Department.

Andromedical America-Asia
410 Park Ave, New York, NY 10022, USA
Andromedical Europe-MEA
6 Gran Vía, 4th, 28013 Madrid, Spain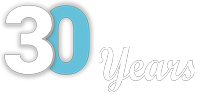 General Disclaimer / FTC Disclosure: Results discussed on this website are understood to be "generally expected results" in compliance with all FTC requirements. Any extraordinary results experienced by any individual are specified according to the scientific study that endorses it explicitly. Results will vary with each individual. Statements on this website have not been evaluated by the Food and Drug Administration. Always read the product directions before use. As with other products, seek professional advice before using if you suffer material allergies and consult your doctor or pharmacist if you have an underlying medical condition or if on medication.