Penis Enlargement products
Andropenis® enlargement is a medical Penis extender a penis extender Device. This Penis stretcher is a US patented penile traction device with comfortable tech. It is FDA approved.
Penis Enlargement Methods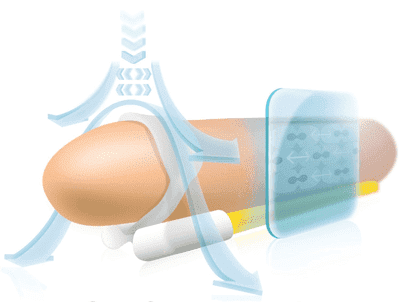 Today, customers can discover several penis enlargement techniques online. There are a great deal of creams, pills, weights, pumps as well as many others, thus the difficulty to find out if a method is reputable and, most of all, safe.
From the laboratory perspective. We decided to report just the techniques that we have bibliographies and recognized clinical foundations for, which have confirmed reliable and also deal medical guidance:
Penis extenders: are external prostheses affixed to the penis and also put in male traction as well as progression. These tools utilize the supposed principle of grip to enlarge the penis and represent in many cases a good choice to penis enhancement surgery as it is a non-invasive solution.
Click here to see the characteristics of our penis extenders.
Penis extender treatments
Andromedical's treatments and products have been designed to help our patients in the enlargement of their penis's. With the aim of improving results and safety of the treatment, Andromedical has designed the Andropenis device to allow our patients to enjoy a healthy sexual life.
Rigorous testing, scientific studies, doctor and patient feedback are responsible for making Andromedical's devices and treatments withstand the test of time, trusting the company for more than 20 years.
All Andromedical's penis enlargement devices include the Androcomfort band. The Androcomfort band spreads the pressure on the glans over a larger area, making the treatment easier for the patient and helps obtain faster results. We are proud that CBS NEWS talked about Andropenis penis enlargement extender.
Testimony of professionals
"Today, amongst several techniques to enlarge the size of the penis, the most efficient and so far the safest is the technique…"
Dr. Ignacio Moncada
"One of the ethnic groups that is most affected from and worried about the size of the penis is the Asian male population…"
Dr. Ismail Tambi

Andromedical America-Asia
410 Park Ave, New York, NY 10022, USA
Andromedical Europe-MEA
6 Gran Vía, 4th, 28013 Madrid, Spain